Holy Saturday Show Recap
Last night, we did it CORRECTLY.
Our show was profound, we made some folk singers (and their parents) concerned about their mortality, and then we ended up in a Russian bar on 2nd controlling the jukebox so completely that we drove bespectacled strangers in their nice, nice clothes away -- away back to their castles.
Goodman and Verdammt started buying tequila shots for everyone, and the rest of the night was tendered to the devil. God knows what even happened to Bill Chapters.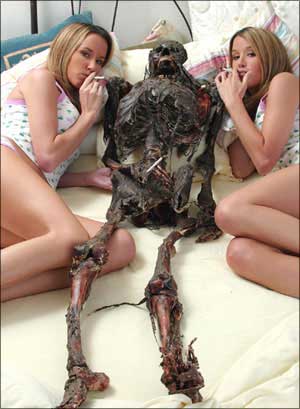 Happy Easter, everyone! Roll back the stone!
Posted by miracle on Sun, 23 Mar 2008 10:42:58 -0400 -- permanent link