What Does Your Favorite Book Say about Who Wants to Suck Your Cunt or Cock?
Alright, here's the deal. Readers are basically the most sexy people that exist, but one of the problems that readers constantly face is compatibility. They are picky; they are discerning; their years of delving into books has given them a critical apparatus which frequently gets them into trouble when a relationship reaches second-fuck-through-negotiation stage.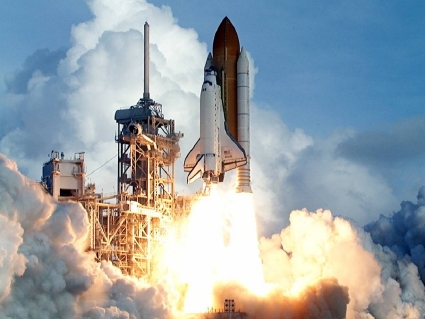 Here, read this irritating "New York Times" article and be irritated.
So today we are offering Fiction Circus readers a fuck-friendly shortcut to happiness.
Say you meet somebody potentially interesting, and obviously they are attracted to you. You ask what their favorite book is, and you get their number. Thanks to this handy schematic we have prepared, now you can run home and see if they are a person you would like, based upon the SCIENCE of the Myers-Briggs personality type indicator.
Holy shit, now you are married!
Find out your own personality type and see that I am right.
SO WHAT IS YOUR FAVORITE BOOK, SWEETHEART?
IF THEY SAY: "Pride and Prejudice" by Jane Austen, or "Crime and Punishment" by Dostoevsky. Genre: lighthearted murder-mystery
THEN THEY ARE AN:
INTJ: The Mastermind
Masterminds are introspective, pragmatic, directive, and attentive. Masterminds are highly capable leaders as contingency planning and entailment organizing is highly developed in them. Both contingency planning and entailment organizing are directive activities that tell the planner what activities to do and what order to do them in.
IF THEY SAY: "The Turn of Screw" by Henry James, or "Ethan Frome" by Edith Wharton. Genre: serial killers who must be caught
THEN THEY ARE AN:
ISTJ: The Inspector
Have tremendous respect for facts. They hold a tremendous store of facts within themselves, which they have gathered through their Sensing preference. They may have difficulty understanding a theory or idea which is different from their own perspective. However, if they are shown the importance or relevance of the idea by someone whom they respect or care about, the idea becomes a fact.
IF THEY SAY: "The Brothers Karamazov," by Dostoevsky. Genre: courtroom drama
THEN THEY ARE AN:
INFJ: The Counselor
Counselors are introspective, cooperative, directive, and attentive. Counselors find helping others to personally develop and reach their potential to be personally gratifying as they have a strong desire to contribute to the welfare of others. Counselors often communicate to others in a personalized manner and are positive and kind when dealing with others. Counselors are good listeners and are highly intuitive.
IF THEY SAY: Anything by Neal Stephenson or Haruki Murukami. Genre: science fiction
THEN THEY ARE AN:
ISTP: The Crafter
Excel at analyzing situations to reach the heart of a problem so that they can swiftly implement a functional repair, making them ideally suited to the field of engineering. Naturally quiet people, they are interested in understanding how systems operate, focusing on efficient operation and structure. They are open to new information and approaches.
IF THEY SAY: Anything by Nick Hornby, Jonathan Franzen, or Proust. Genre: porn
THEN THEY ARE AN:
ISFP: The Composer
"Peaceful, easygoing people who adopt a "live and let live" approach to life. They enjoy taking things at their own pace and tend to live in the moment. Although quiet, they are pleasant, considerate and caring, devoted to the people in their lives. Though not inclined to debate or necessarily even air their views, their values are important to them."
IF THEY SAY: "The Catcher in the Rye," by J.D. Salinger. Genre: romance
THEN THEY ARE AN:
INFP: The Healer
Healers are introspective, cooperative, informative, and attentive. They are highly compassionate and empathetic to the needs of others. Healers care deeply about a few favorite individuals or causes and they desire to bring about peace and integrity to their companions and to the society at large.
IF THEY SAY: "The Bible," by God, or anything by Ayn Rand. Genre: self-help
THEN THEY ARE AN:
INTP: The Architect
Architects are introspective, pragmatic, informative, and attentive.Their primary interest is to determine how things are structured, built, or configured. Architects are designers of theoretical systems and new technologies. Rearranging the environment to fit their design is a distant goal of Architects.
IF THEY SAY: Anything by Mark Twain, Flannery O'Connor, or William Faulkner. Genre: vampire bullshit
THEN THEY ARE AN:
ESTP: The Promoter
The most adept among the types at manipulating other people. They like to indulge themselves in the finer things in life and to bring other people with them. Their goal in life is to sell themselves and their ideas to others. Dramatic and debonair, they are gifted at earning others' confidence.
IF THEY SAY: Anything by Shakespeare or Tom Robbins. Genre: James Bond
THEN THEY ARE AN:
ESFP: The Performer
They are flexible, adaptable, congenial, and easygoing. They seldom plan ahead, trusting their ability to respond in the moment and deal effectively with whatever presents itself. They dislike structure and routine and will generally find ways to bend the rules.
IF THEY SAY: "Gravity's Rainbow," by Thomas Pynchon or "Infinite Jest" by David Foster Wallace. Genre: cookbooks
THEN THEY ARE AN:
ENTP: The Inventor
Inventors are introspective, pragmatic, informative, and expressive. They can become highly skilled in functional engineering and invention. Of all the role variants, Inventors are the most resistant to do things a certain way just because that was the way it was done in the past. Inventors are intensely curious.
IF THEY SAY: "On the Road," by Jack Kerouac or "Lord of the Flies," by William Golding. Genre: drug diaries
THEN THEY ARE AN:
ESTJ: The Supervisor
Civic-minded individuals who dedicate themselves to maintaining the institutions behind a smooth-running society. They are defenders of the status quo and strong believers in rules and procedures. Outgoing and do not hesitate to communicate their opinions and expectations to others.
IF THEY SAY: "A Wrinkle in Time," by Madeleine L'Engle or "One Hundred Years of Solitude" by G.G.Marquez. Genre: children's lit
THEN THEY ARE AN:
ESFJ: The Provider
Providers are observant, cooperative, informative, and expressive. They are greatly concerned with the health and welfare of those under their care and they are the nurturers of established social institutions such as businesses, churches, social clubs, and schools.
IF THEY SAY: "Lolita," by Vladimir Nabokov or anything by Herman Hesse. Genre: slash fiction
THEN THEY ARE AN:
ENFJ: The Teacher
Teachers are introspective, cooperative, directive, and expressive. Teachers look for the very best and expect the best out of those around them. They are highly capable of helping learners express their inner potential. Teachers communicate to their pupils that each one of them has the potential to succeed and motivate others to meet the Teacher's positive expectations.
IF THEY SAY: "War and Peace," by Leo Tolstoy or "For Whom the Bell Tolls," by Ernest Hemingway. Genre: horror
THEN THEY ARE AN:
ENTJ: The Field Marshal
Fieldmarshals are extroverted, pragmatic, direct, and expressive individuals. They are highly skilled in situational organizing and directing their own actions and the actions of others. Their ability to do contingency planning is a close second to their ability to coordinate, decide, and execute a strategy.
IF THEY SAY: "David Copperfield" or "Bleak House," by Charles Dickens or any grand social novel of the nineteenth century. The works of Victor Hugo, for instance. Genre: fantasy
THEN THEY ARE AN:
ENFP: The Champion
Champions are introspective, cooperative, informative, and expressive. Champions have a strong desire to make their thoughts known to the world. When Champions speak or write, they are often hoping to use their convictions to motivate others to participate in advocacy or they hope to reveal a hidden truth about the human experience.
Compare to test compatibilities with your new friend.
(For strength of their preferences, just fucking guess, okay? I can't hold your hand about everything.)
Comment!
Posted by miracle on Thu, 03 Apr 2008 20:44:29 -0400 -- permanent link